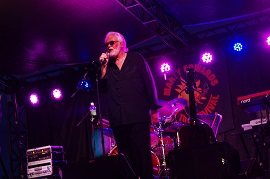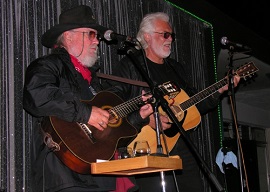 Marty & Legend Dick Damron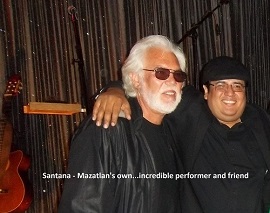 Marty & Santana (Mexico)
"Our show Marty Edwards and The Revival lets me sing the songs of my youth, the songs of the 60s and 70s, songs that I think are some of the best ever produced and that stand the test of time."
Life is sweet
The thing though, that brings my dream together, like icing on a cake is my incredible band, The Revival..
In 2010 for 5 months while in Mexico, Marty had the opportunity to introduce his new show and perform the great songs of the 60's and 70's. His show drew a wide fanbase of the local Mexicans and tourists alike. This was the beginning of Marty Edwards and The Revival.
Since 1998 Marty's tribute to Kenny Rogers "Kinda Kenny." has captured the attention of local and International audiences with appearances on Oprah, Jay Leno and CNN. Edwards is well known for his international #1 Kenny Rogers tribute which takes him world-wide to places like Malaysia, England, Ireland, Mexico, Canada, USA, Australia and New Zealand also having to turn down requests from Africa and India due to schedule conflicts. This international performance plus his hugely successful Country Tribute shows "Kings of Country", and "Kenny and Dolly" have taken him worldwide.
While performing his 60s and 70s show in Mexico, Edwards had the opportunity to share the stage with the great legend and country bad-boy Dick Damron (www.dickdamron.com), which was a highlight in Edwards musical career.
Combining this experience along with the pleasure of performing with other incredibly talented artists in Mexico like Santana, Rafael, Brenster and Santiago and "working" suddenly becomes just plain fun!
Marty:
has been entertaining fans since the late 60's
started his musical career as a lead vocalist and guitarist for a country band
has written and recorded many songs
started peforming his international #1 "Kenny Rogers" Tribute in 1998
produced the first annual "Put A Little Love In Your Heart" benefit concert to aid abused children
Edwards' critically acclaimed tribute to Kenny Rogers has since, raised thousands of dollars for charity and delighted audiences ever since!
met Kenny Rogers twice since starting his "Kenny Rogers" tribute
has performed across Canada, USA, Malaysia, England, Ireland, Mexico, New Zealand and Australia with opportunities to go to Africa and India.
has been seen on the Oprah Show, the Jay Leno Tonight Show and again on CNN Headline News